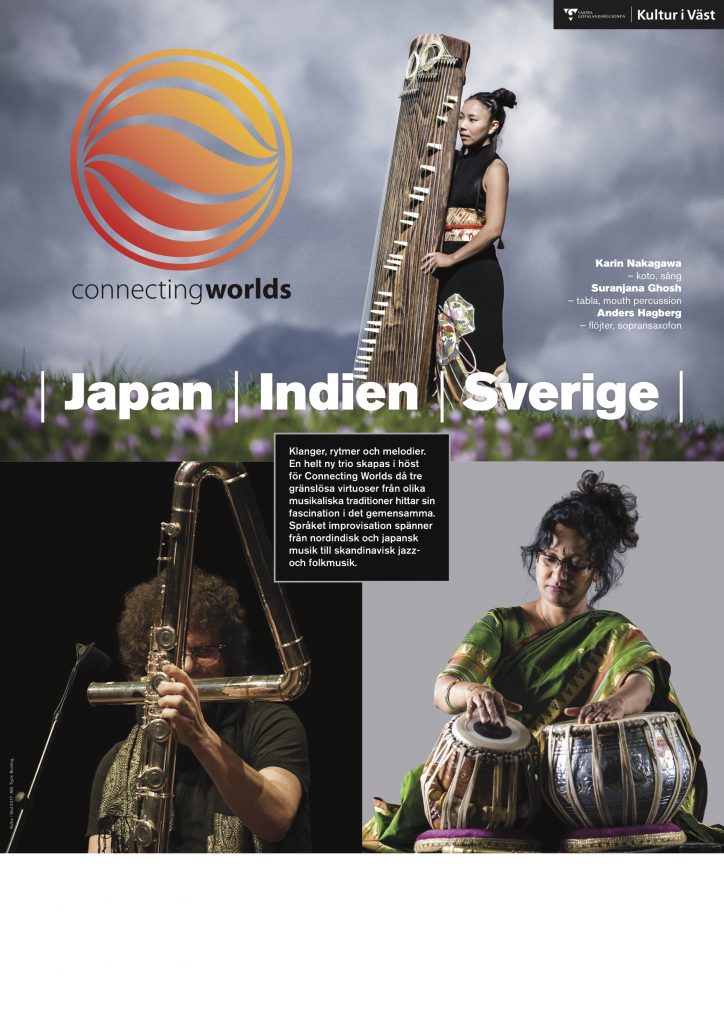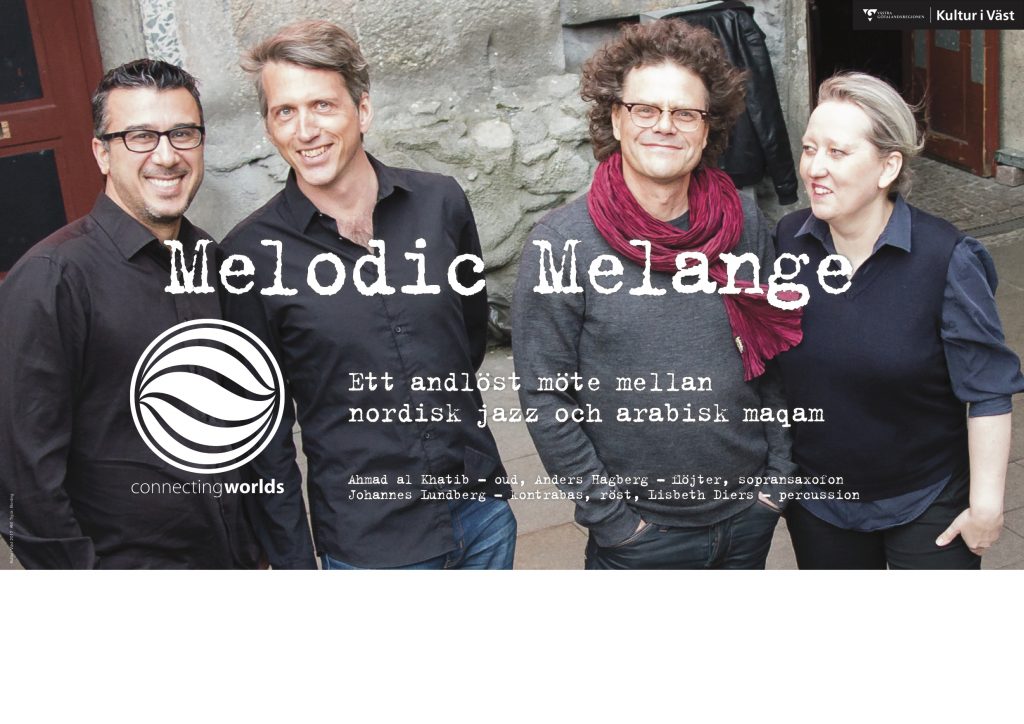 Great Spring tour with Melodic Melange. Here´s a photo right before the show at Nefertiti in Gothenburg.
Capri, Villa San Michele.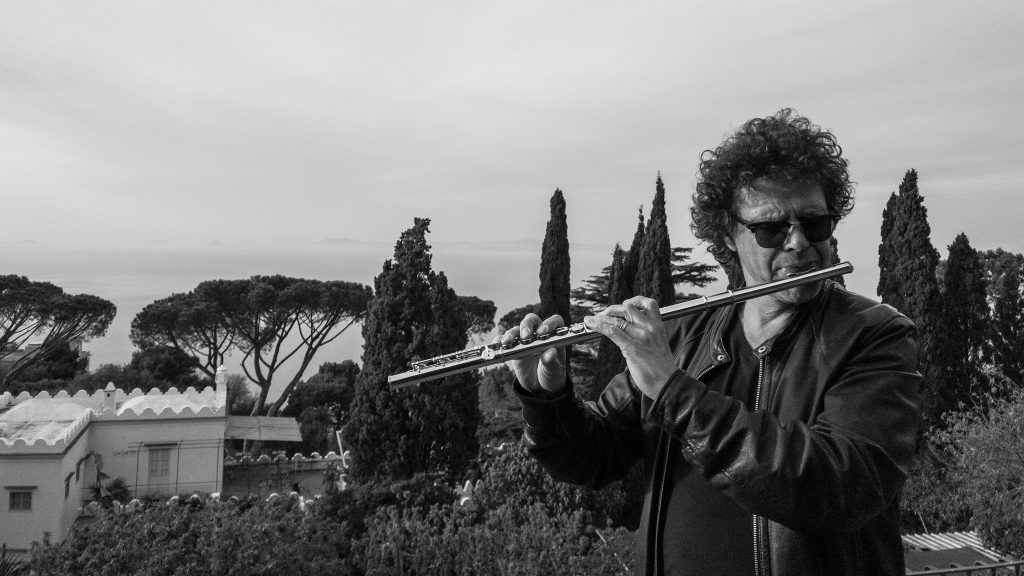 Interview in Gbg Fria Tidning about Connecting Worlds
This fall Connecting Worlds are doing two projects which I am so looking forward to!
15 concerts from south to north of Sweden.
The two groups performing are MELODIC MELANGE October 20- November 24.
During the Planeta festival NOVEMBER 1-5, I will launch a new collaboration:
JAPAN-INDIA-SWEDEN with the two amazing artists Japanese Karin Nakagawa (25 string koto) and Indian Suranjana Ghosh (tabla).
Check Calendar for dates.
Autumn News.
Had a nice performance with Svante Henryson and Suranjana Ghosh in Stockholm last Saturday August 19.
Suranjana and I will in november team up with amazing koto player Karin Nakagawa  in one of two CONNECTING WORLDS projects this fall. The other is an extended tour with Melodic Melange which I am really looking forward to!
Good News!!
The Nordic group Yggdrasil that I´ve played with since the 1980s are nominated to "Nordiska rådets musikpris 2017" (Nordic Council Music Prize 2017)
Hi!
I have been spending the winter recording new music, teaching and writing about my artistic research project. (Capri, Italy)
I am now looking forward to the upcoming new serie of CONNECTING WORLDS with premiere April 19 at Nordic Watercoulour Museum, Tjörn, and an extended tour with MELODIC MELANGE. Check Calendar for updates!
Later this year Connecting Worlds will be collaborating with Kultur i Väst with two tours, Melodic Melange (October) and a new combination with the amazing artists Karin Nakagawa (koto) and Suranjana Ghosh (tabla) (November)