NEW VIDEOS FROM VARA CONCERT HOUSE, October 4 2016.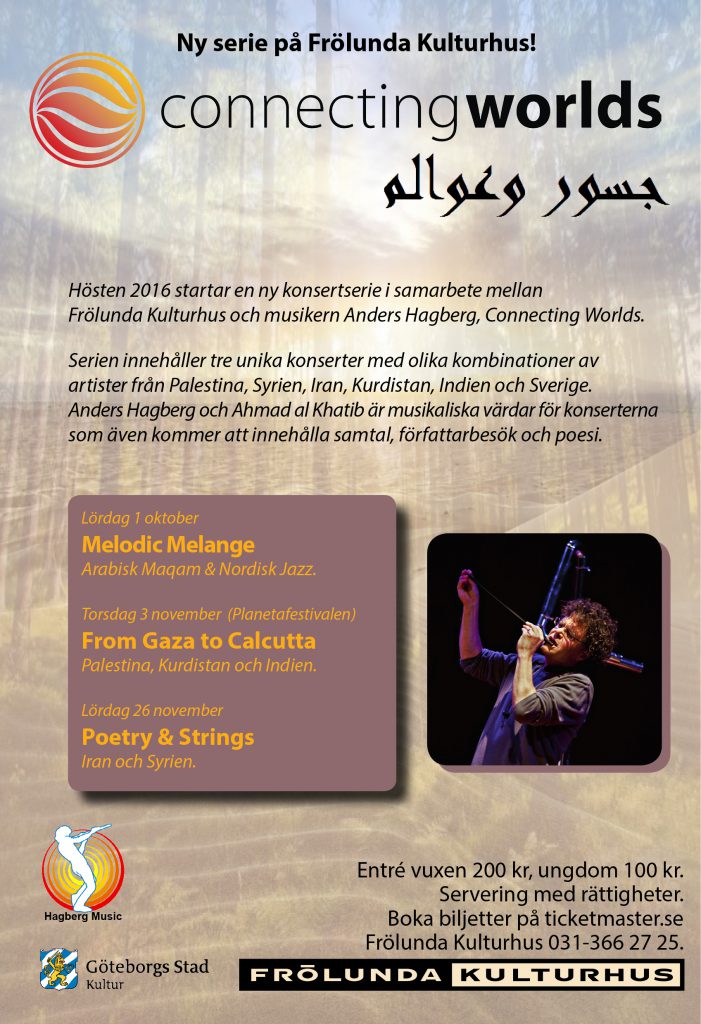 NAMASTE STOCKHOLM – with Indian dancer ASTAD DEBOO.

New collaboration with folk flautist Göran Månsson!!



I am so glad and proud to announce a new series of concerts at Frölunda Kulturhus in Gothenburg, CONNECTING WORLDS. Amazing artists from Sweden, Palestine, Syria, Kurdistan, Iran and India will meet in three different and unique concerts.
Warm Welcome!!
Premiere
October 1st.
MELODIC MELANGE with guests.
November 3.
FROM GAZA TO CALCUTTA.
feat Suranjana Ghosh, tabla.
Khaled Harara, rap
November 26.
POETRY & STRINGS
feat Jila Mossaed, poetry
Starting this year with composing new music in connection to my writing about modal improvisation; musical reflections from my encounters with Middle Eastern and Indian artists. More concerts and projects when we approach  the summer.