I am honored to be included in this years NFA, National Flute Association which will take place on line! Electric Low Flutes and Closing Ceremonies.
In connection to the US launch of North, there is a feature interview in OCCHI MAGAZINE (US).
In collaboration with Hagakyrkan, Knutpunkt and Gothenburg City Hagberg Music is hosting three streamed concerts in the magic space of Haga Church.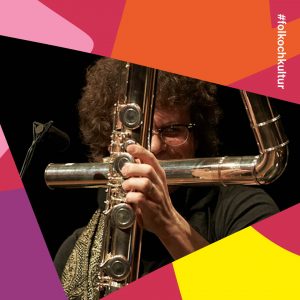 During the conference FOLK och KULTUR (February 10 -12) I will participate with three videos with solo performances.
On February 20 the visual artist Carolina Jonsson will open on Galleri PS. Her video work includes new music I made especially for the project Gränsland 1
NEW ALBUM with YGGDRASIL Available on all digital platforms